Welcome and congratulations, #MizzouMade Family and Friends!
We hope these items will help you honor your graduate. Just use right-click (PC) or control-click (Mac) to select any item to download.
Try it with any of these MizzouMade celebration logos: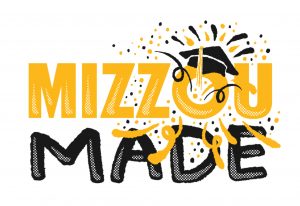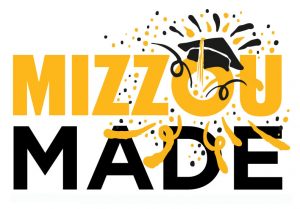 If you aren't interested in adding graphics to photos, feel free to use the Ready-to-Post content on this page or from the Ready-to-Post and Print page.
Here are some of the ways you can use the items you'll find on this page:
Ready-to-Post
These images are ready to post on your favorite social media platform using the hashtag #MizzouMade.
Themed Stickers
Add these items on top of images for some extra Mizzou Made celebration.
Regalia Stickers
These school and college-specific regalia make it easy to personalize your posts and photos to your major.
Handwritten Affirmations
Fun stickers to cheer on your fellow #MizzouMade grads
Food Stickers
We share so many memories around food. These stickers showcase some beloved Mizzou staples: a slice of pizza, Tiger Stripe ice cream, and of course, a cup of coffee!
Emojis & Party Décor Stickers
Deck out your social with these virtual party decorations.
Truman Cutouts
Truman's ready to make his debut on your photos.