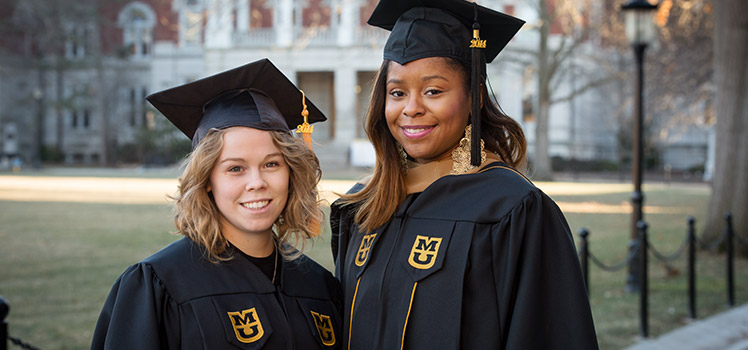 Custom Mizzou regalia can be purchased from The Mizzou Store.
When ordering your regalia, be sure to indicate whether you are an:
undergraduate student
master's student
doctoral student
faculty member
Tassels and Cords
If you are an undergraduate, wear your tassel on the right side of your cap at the beginning of commencement. Move the tassel to the left side of your cap after you are pronounced graduated.
If you are a graduate or professional student, wear your tassel on the left side of your cap.
Additionally, be sure to check with your academic dean's office to determine if you are eligible for Honors Cords.
Deadlines
If you are a doctoral student or faculty member, you must order your regalia at least one month before commencement.
There is no deadline for undergraduate and master's students. However, you are advised to purchase your regalia well in advance of commencement to ensure correct sizes.