Using the fun graphics Mizzou created, you can take any photo of a Mizzou Made grad to add some extra flair.
The Family and Friends and the Students sections have many stickers and graphics to add to your social media posts. Use the hashtag #MizzouMade, share the images by email or print them out to decorate your home or even send them in the mail.
If you don't have a photo editing tool and you'd like to give it a try, here are a few free tools available online you can use.
In most editing programs, you can upload your photo of choice and then add the extras Mizzou created for you. Here's an example:
We uploaded this photo of a tiger on campus wearing a graduation cap to Canva.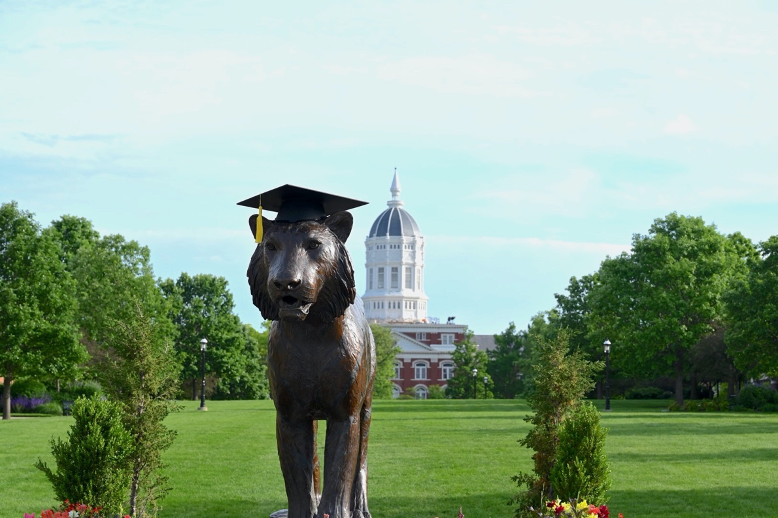 Most tools let you pick the size or social media service where you want to post your photo. Let's say we want to post to Instagram. The editing tool will resize the image to the correct size for Instagram.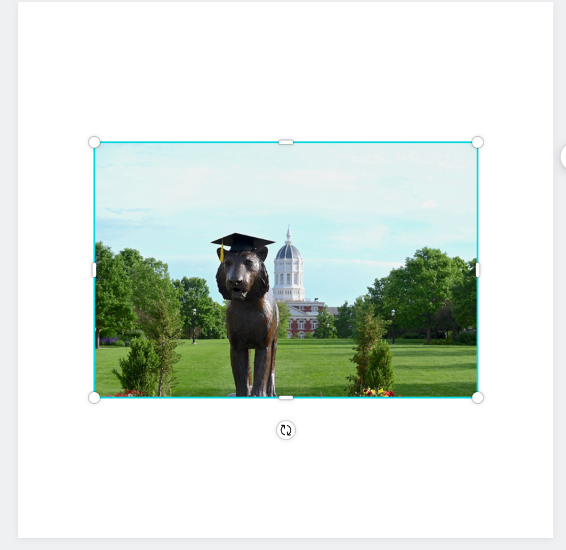 Fill the space up with the image.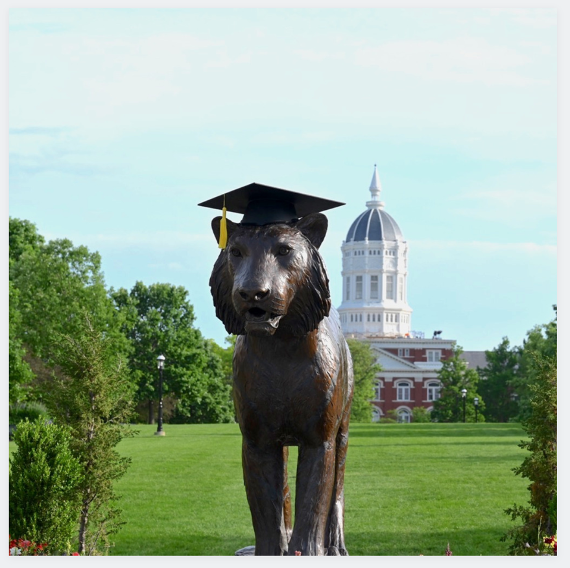 Download some Mizzou graphics or stickers from the Virtual Celebration website and upload them to the editing tool. You can now place them on top in any way you would like.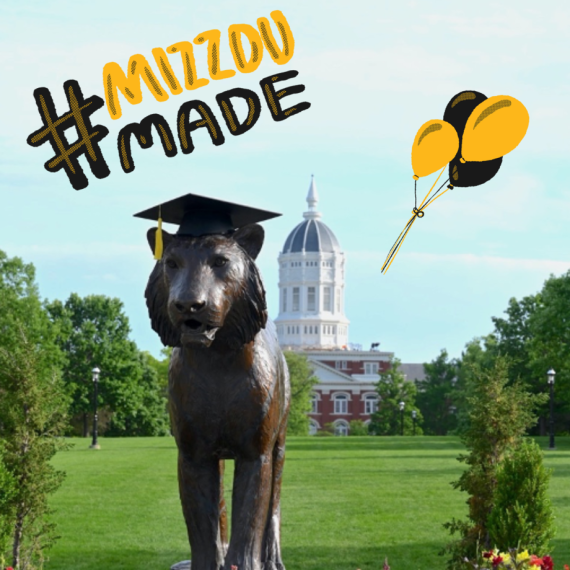 Save and download the image to your computer or phone and post it to your social media! Don't forget to include the hashtag #MizzouMade so everyone can follow along.